Soho Emporium
Self-Defense Rings
EASY TO CARRY SELF DEFENSE RINGS
The Self-Defense Ring starts off as a simple, stacked ring, but after being fanned out the device can be worn like brass knuckles to quickly break things around and provide additional power.
PROTECT YOURSELF AT ALL TIMES!
Hopefully the Self-Defense Ring is something you'll never need to use, but it's much better to be safe than sorry when it comes to your safety. 
USE IT IN DIFFERENT WAYS
This stack of Magic Rings fans out to create a 4-wide set of individual inscribed adornments for Pointer, Tall Man, Ring Man, and Pinky. Not just used for self-defense, you can use these rings for any adventure sports such as camping, mountain climbing, survival adventure, etc.
FEATURES:
Lightweight & Portability.
It's extremely concealable. Carry it around wherever you go to stay protected.
Silver, Gold, Gray, Bronze
Made of high-quality zinc alloy, resistant to deformation, strong and durable.
The workmanship is fine, the surface is smooth, and the body will not be scratched during use.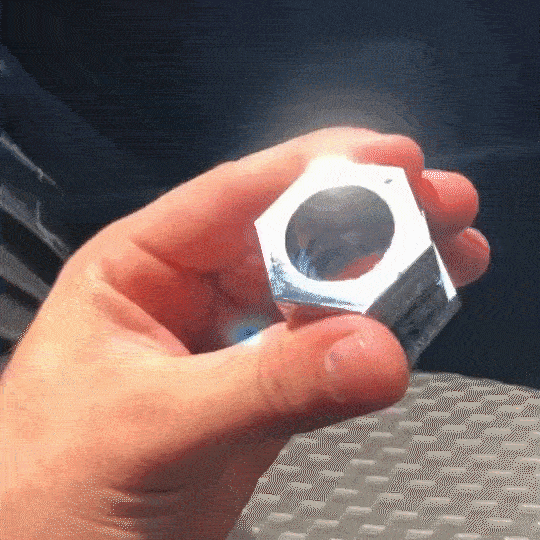 Internal diameter: Approx. 0.9in/2.3cm (22mm)
Outer diameter: Approx. 1.4in/3.5cm
Email - support@sohoemporium.com (best option)
Customer Service Number - 503-782-7849
Address - 2232 Dell Range Blvd, Suite 245, Cheyenne, Wyoming, 82009, USA
YOU SAVE! Our orders ship direct from the factory, cutting out the middleman in order to save you money!