Soho Emporium
Version2.0 Wireless Sonic Washing Tool for Anything & Anyone
Sold by EIIFN and Fulfilled by Soho Emporium
FREE SHIPPING WORLDWIDEYou need this for a cleaner kitchen.
How Honest Are We? Let This Test Figure It out. Cloth fully cleaned in 1 minute 30 seconds. No detergent added.
Wash Anything from Fragile to Essential We love tea, coffee, garlic-and-oil sauce, juicy fruits, leafy vegetables, lipsticks, colorful pens but we hate annoying stains and dirt. Washing machines can do the job in some cases. They are, however, bulky, heavy, noisy and shareable. We neat freaks want to save you time and frustration. That's why we made this sonic washing tool to clean anything anywhere anytime. When we say anything, we truly mean anything you think or don't think you need to clean and anything washing machine can or cannot clean. Vegetables, fruits, fabrics, watches, glasses, jewelry, shoes, baby essentials, metals... and your body parts.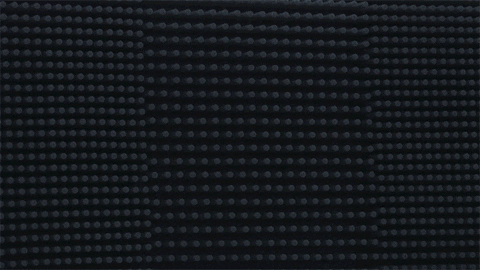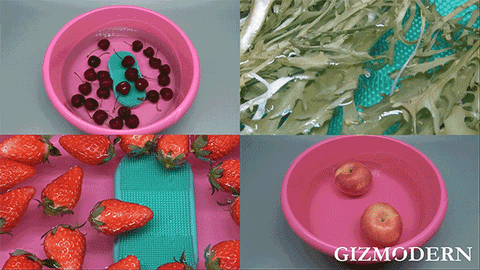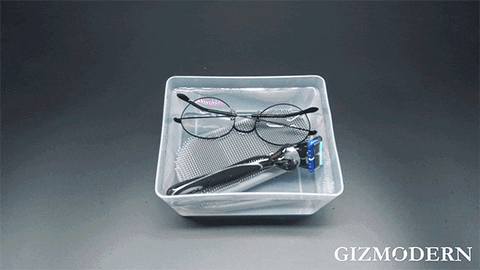 It's All about Bubbles Sonic cleaning, sounding familiar yet a bit uncertain, is all about bubbles. Silently and invisibly, sonic energy creates high-frequency sound waves and tens of thousands of microbubbles to reach tough areas, break down dirt and drive detergent.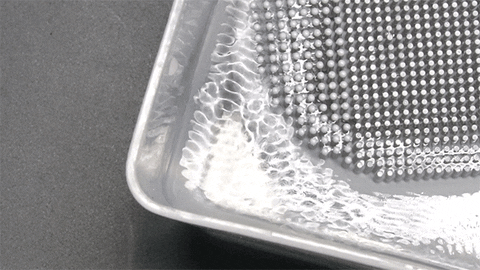 Shake It off. Vibrate It Clean. Scrub It Cleaner. Accidents happen to grown-ups all the time. Don't blame yourself or kids. Simply soak the stain in a solution of water and detergent and those great rich bubbles will shake it off. Yeah, shake it off, off, off... If you carelessly or passionately get a really stubborn stain, scrub it with 1692 bristles and then leave it to bubbles.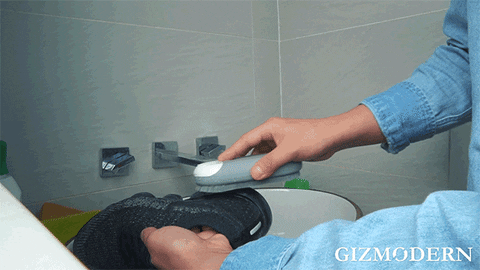 A Vibrating Heart with a Baby Soft Face This tool only uses food and medical grade silicone, or soft glass, to give you peace of mind all the time. It is safe for food contact and soft for sensitive-skin touch.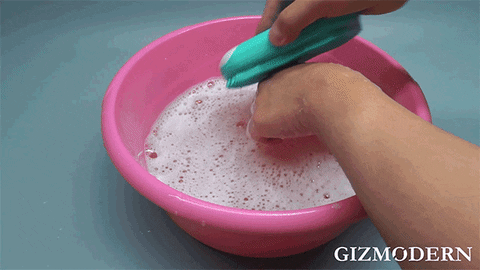 Spa & Massage Time Anytime Gone are the days of bath towel or plastic brush. Ergonomically designed and curved to fit your palm and body, this tool can be used as a bath brush. Now you do not need expensive fancy spa treatments to get healthy and beautiful skin. DIY a home spa therapy to relax your skin and muscles.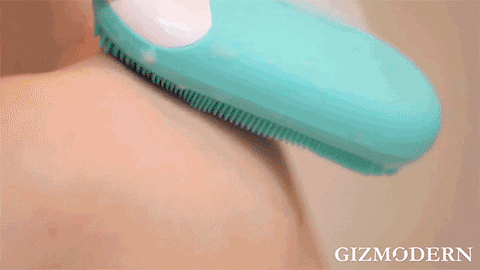 Where There Is Water, There Is a Way to Wash For some items such as metals, glasses, razors, water alone can do a great job. In other cases, detergent makes a great companion. This device, however, still works if you do not have any liquid or powder at hands. In a weaker and slower way though.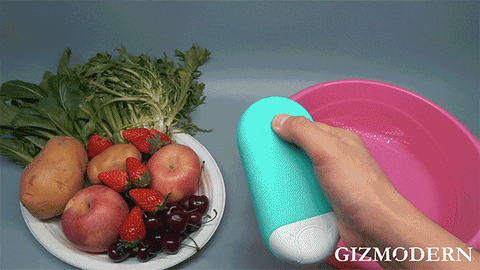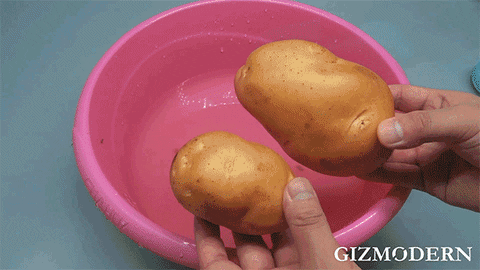 Cleanest Washing Tool Ever Made This fact is a bit gross but, unluckily and unsurprisingly, washing machines pick up dirt, hair and grease over time. Combining medical- and food-grade silicone with anion powder and nano coating, this cleaning device stays clean all the time. I'm not going to explain it in the language of science.. Just one word: bacterial-resistant. You do not need to clean it, wash it or dry it for any reason.
One Snap to Charge No guesswork. Charge it in a second. The battery provides 10 hours of use with a single one-hour recharge.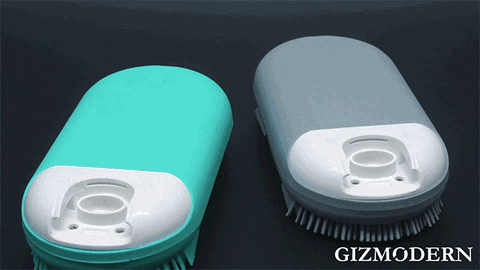 You Barely Hear It Our friends next door never knew we were washing stuff everyday. They still do not know now.
Wait No More If you do love science and engineering, sit down and wait and see how this device perform its magic tricks. Otherwise, leave it there and do your own thing.
We Get You a New One Instead of Saying Sorry Still watching? Doubtfully? If it fails to clean anything, send us a video and we will get you a new one. No worry, no stress, no mess.
Version 1.0 VS Version 2.0 We started all the way from the silicone bath brush and now we bring an upgraded sonic washing tool to Kickstarter. The first version is only for face and body wash while the upgraded version is for everything. We upgraded everything from the vibrating heart to the soft face, from the structure to the material. To make it easy and short to understand, the 2nd version is harder, heavier and much more powerful with smarter chip and motor. If it's not perfect, it's not the end.
Shipped directly from the manufacturer. 100% Satisfaction GUARANTEED!
Email - support@sohoemporium.com (best option)
Customer Service Number - 503-782-7849
Address - 2232 Dell Range Blvd, Suite 245, Cheyenne, Wyoming, 82009, USA
YOU SAVE! Our orders ship direct from the factory, cutting out the middleman in order to save you money!